DiagCalc by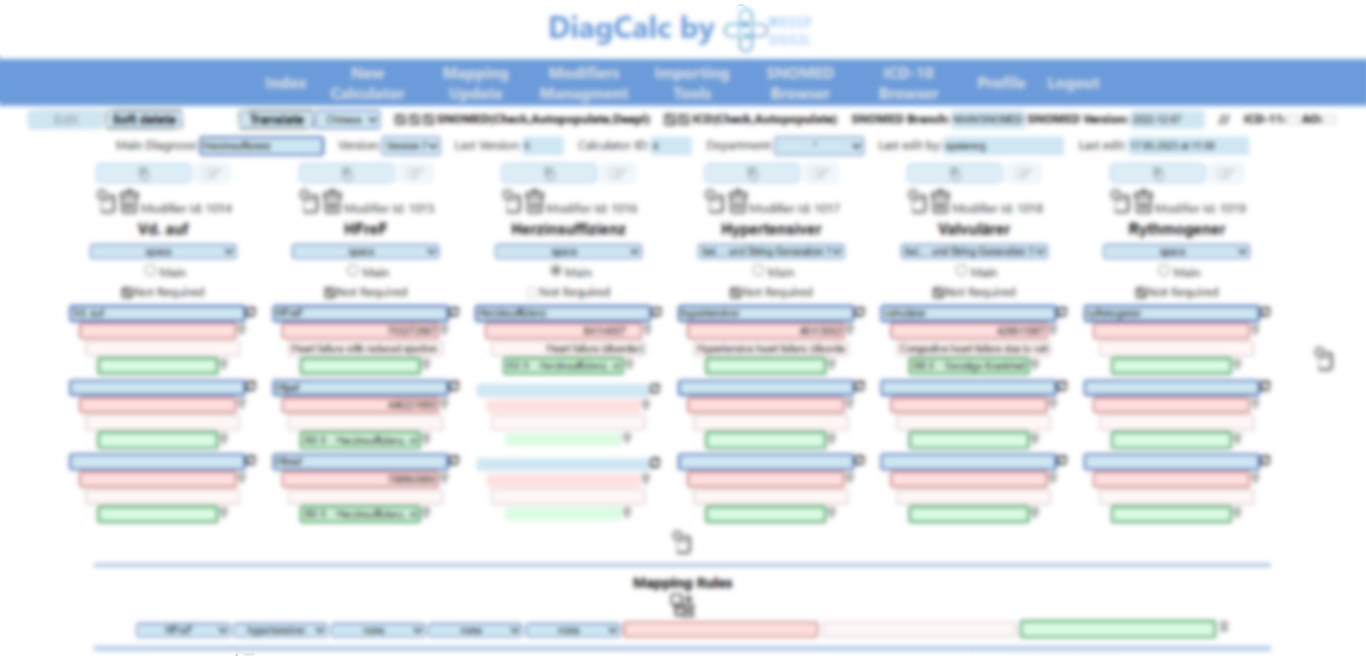 Introducing DiagCalc by MedSP
Where the accuracy of a diagnosis can change the entire trajectory of patient care, make workflows more efficient or optimise billing processes, MedSP's DiagCalc proposes an innovative and powerful tool for the creation of advanced diagnostic datasets in healthcare technology.
With its intuitive interface, DiagCalc empowers clinicians and healthcare providers with their technical engineers to create, manage, and import in their systems, complex datasets with their own diagnoses intricately mapped to universally recognized classifications such as ICD-10 and SNOMED CT.
Its database utility makes it easy to maintain mapping and update new diagnoses.
DiagCalc includes a complete import/export system that allows you to easily export your calculators from the platform to a native and neutral MedSP format or to a specific electronic health record(EHR) system format, such as EPIC*.
*EPIC is a trademark of Epic Systems Corporation